POLISH FILM FESTIVAL – PITTSBURGH 10.26 to 11.04, 2023
2023 Polski Film – Multi Kino consists of Jerzy Skolimowski Retrospective and the most recent Polish Films
Harris Theater – October 26 to October 29, 2023
809 Liberty Ave, Pittsburgh, PA 15222
JERZY SKOLIMOWSKI- RETROSPECTIVE
The retrospective celebrates over 50 years of films from Jerzy Skolimowski, one of Poland's and Europe greatest filmmakers. This film series spans Skolimowski's career: two from his early, semi-autobiographical Andrzej Leszczyc trilogy; two quite different films made in England—the first a horror film based on a Robert Graves story, and the other a brutal, realist piece set in contemporary London; and finally, one of his most recent productions, a thriller that experiments with the conventions of 21st century filmmaking.

    7:30 PM         The Shout
    5:30 PM        11 Minutes
    7:30 PM        Green Border
    3:30 PM        Always Fresh Money  (documentary)
     5:30 PM       Moonlighting
The Shout,1978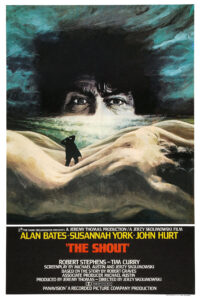 https://www.youtube.com/watch?v=MWJbPOgEkEM
Set amid the unsettling soundscapes and moors of Devon, this atmospheric horror film opens with Rachel Fielding (played by Susannah York) running through an asylum hallway, where she makes a shocking discovery. The film, which won the Grand Prix du Jury at the 1978 Cannes Festival, then takes us back in time to discover how we arrived at this catastrophe. Distinguished by its haunting ambient electronic music and mesmerizing performances by John Hurt, Tim Curry, and, last but not least, Alan Bates as a mental patient who claims to have supernatural powers, "The Shout" presents an unnerving portrait of a family overtaken by madness, fear, and dark magic.
11 minutes, 2015
Polish with English subtitles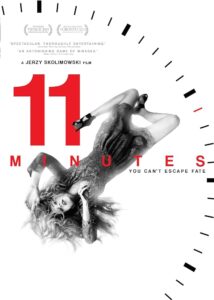 A thriller described by Skolimowski as "an answer to the Hollywood action films," "11 minutes" cuts between from the same 11-minute span in the lives of a variety of characters in contemporary Warsaw, including a sleazy small-time producer, an elderly painter, an actress, her jealous husband, a hot dog vendor, and a team of paramedics. In a kaleidoscopic interweaving of fragmented vignettes, the disparate pieces of the film come together in an explosive climax at the end of the 11-minute countdown
Lisbon & Estoril Film Festival Best Film Award 2015
Green Border (Zielona Granica) 2023,
147 min, Dir. Agnieszka Holland,
Polish with English subtitles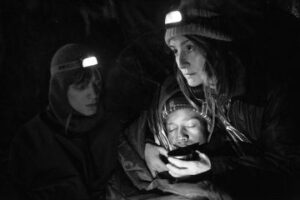 Holland's newest drama, set during the most recent humanitarian crisis in Belarus, weaves together the disparate lives of a Polish psychologist, a family of Syrian refugees, an English teacher from Afghanistan, and a border guard, as they converge on the Polish-Belarusian border and are forced to reckon with the question of what it means to be human in the midst of an emergency.
At the 80th Venice International Film Festival, where it won the Special Jury Prize. Tertio Millenio Film Festival awarded Special Fuoricampo Prize.
Always Fresh Money (Zawsze świeży pieniądz) 2023,
85 min Poland, Documentary
Polish with English subtitles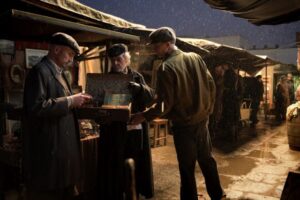 In a lively, unconventional style, mixing archival photographs, feature film clips, voiceovers, interviews, and visually stunning reenactments, "Always Fresh Money" offers a fascinating in-depth look at the history of Warsaw's iconic, much-changed Rożycki Bazaar, from its glory days over a century ago to its gradual downfall in the 1990s, when it was reduced to a shell of its former self. The documentary presents a compelling account of the bazaar's many transformations over the past hundred years,. In this documentary, Talczewski has composed a fitting ode to the Rożycki bazaar as a site of flamboyant, lively, and diverse cultural production for over a century.
Moonlighting, 1982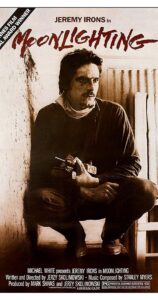 Described by Roger Ebert as "a wickedly pointed movie that takes a simple little story…and turns it into a knife in the side of the Polish government," "Moonlighting" stars a young Jeremy Irons, in an early feature role, as Nowak, a Polish contractor managing a crew of illegal workers as they renovate the London apartment of a corrupt boss. Made while Skolimowski himself was living in London in self-imposed exile and released after the imposition of martial law in Poland and the rise of Solidarity, "Moonlighting" offers a nuanced political allegory that cultivates and complicates the audience's sympathies for Nowak, as he attempts to complete a seemingly Sisyphean renovation project and chooses to withhold news of the political developments in Poland from his crew. Praising the film for its "clarity of vision and simplicity," The New York Times called "Moonlight" "a small, nearly perfect work." Best Screenplay Cannes Festival 1982
Dad (Tata) 2022
Polish with English subtitles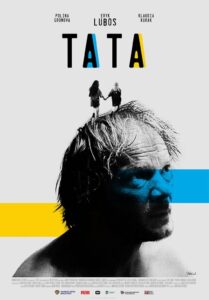 Michał is a single dad and truck driver, who relies on his elderly Ukrainian neighbor to take care of his daughter Miśka, best friends with her granddaughter Lena, when he's working out on the road. But when the next-door nanny suddenly dies, Michał's world is turned upside-down and he is forced to take the two girls with him, making for an unexpected road trip to reunite Lena with her family in Ukraine.
Row House Cinema- November 2 to November 4, 2023
4115 Butler St, Pittsburgh, PA 15201
    7:00 PM         The Secret of Little Rose
Director Jan Kidawa-Błoński, and actress Magdalena Boczarska attending
    5:00 PM          Hands Up!
    9:35 PM          The Secret of Little Rose
    7:00 PM          Strawman
    9:30 PM          Walkover
The secret of little rose

(Różyczka 2) 2023
Polish with English subtitles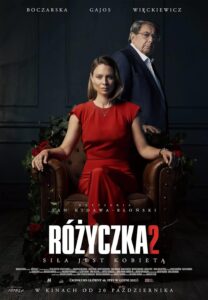 In this thriller Joanna Warczewska is a young politician seemingly at her peak, with a happy marriage and a successful career, when her life is shattered by a terrorist attack in which her husband is killed. As she struggles with her loss, Joanna begins to receive photos and documents that threaten to expose her mother's secret past. Eventually, she decides to launch her own investigation into the mysteries surrounding her family's past.
Filip, 2022
Polish, German with English subtitles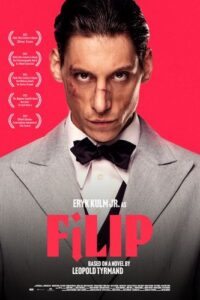 It's 1943 and Filip is a French waiter in the restaurant of an exclusive hotel in Nazi-era Frankfurt, where no one knows his secret: he is a Jewish refugee from the Warsaw Ghetto, only pretending to be French. Within this precarious persona, Filip manages to enjoy all the charms of life, surrounded by luxury and beautiful women, until the war begins to take a bloody toll on those closest to him.
Strawman (Figurant)  2023
Polish with English subtitles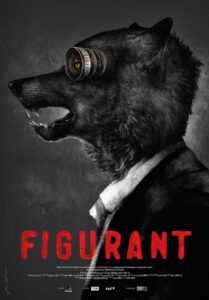 A historical thriller based on actual events, this film tells the story of a communist Security Service agent named Budny, who became obsessed with spying on then-bishop Karol Wojtyła and continued to keep him under surveillance for 20 years, from 1958 up until his election as Pope John Paul II in 1978. Budny is presented as a complex human being—on the one hand, a ruthless manipulator and on the other, a loving husband, father, and friend.
Walkover 1965
70 min, Poland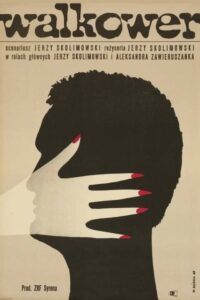 The second installment in Skolimowski's semi-autobiographical Leszczyc trilogy, "Walkover" follows the wanderings of amateur boxer Andrzej Leszczyc, played by Skolimowski himself, and Teresa, a young woman who manages a power plant. Moody and improvisational, reminiscent of Cassavetes's early "Shadows," this film features three of Skolimowski's youthful passions: boxing, poetry, and jazz music.
Richard Brody of The New Yorker he wrote that the film is "one of the masterworks of the brash, youthful, and defiant cinematic modernism of the mid-sixties.
Hands up! (Ręce do góry!) 1981
76 min  Polish with subtitles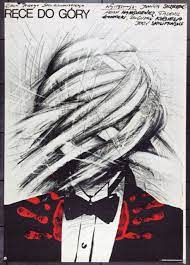 Though filmed and released in 1967, this final installment of the Leszczyc trilogy was initially banned by Polish film censors and withdrawn from the Venice Film Festival , a decision which led Skolimowski to leave the country. 14 years later, invited to revive the project by a liberalizing Polish government, Skolimowski expanded and reworked the film to include a prologue in color where he reflects on the film's censorship and his own self-imposed exile. The film then returns to its original black-and-white footage, in a surreal satire of '60s materialism amid the horrifying aftermath of World War II and Stalinism. Alternately, dark, biting, brooding, and comedic, this film recalls the anti-consumerism and bureaucratic absurdity of Buñuel's films.  Music by legendary composer Krzysztof Komeda.
The film was screened out of competition at the 1981 Cannes Film Festival.