November 8 – 20, 2014
The Polish Cultural Council in cooperation with Polish Film
Festival in America, Chicago and a partnership with the
33rd Three Rivers Film Festival presents five Polish Films
Advance tickets available at 3rff.com • Regular ticket price $10
Polish Film Presentation is co-financed by the Consulate General of the Republic of Poland in New York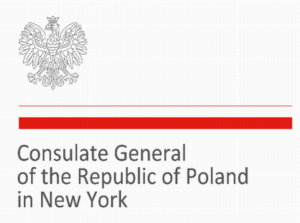 Jack Strong 2014
Director Wladyslaw Pasikowski
Melwood Screening Room, 477 Melwood Ave, Pittsburgh, PA 15213
Sun 9th @ 5:30 & Weds 12th @ 7:30
A political thriller, colonel Ryszard Kuklinski, informs Americans about the communist block's top secrets in the face of the upcoming martial law. The film is based on the true story of a Polish Army colonel who spied for the CIA
Gods ( Bogowie) 2014
Regent Square, 1035 S. Braddock Ave, Pittsburgh, PA 15218
Tues 11th @ 7:00 Director Lukasz Palkowski and Screenwriter Krzysztof Rak will introduce the film. Reception after the screening ($15 ticket)
Sun 16th @ 5:15 (film only)
Winner of the 2014 Gdynia Film Festival ( Best film, BestLeading Actor, Best Screenplay and Best Art Direction) is a fact-based film story about the life of Professor Zbigniew Religa, who performed the first successful heart transplant in Poland in the 1980's. It's a portrait of an extraordinary human being, far from any embellishment, who dared to challenge the existing rules under extreme difficult circumstances.
Life Feels Good (Chce sie zyc) 2013
Director Maciej Pieprzyca
Waterworks Cinemas, 930 Freeport Rd, Pittsburgh, PA 15238
Sat 8th @ 6:15 & Mon 10th @ 6:15
Based on a true story, the film is an unbelievable testament to the endurance of the human spirit. Mateusz, an intelligent young man, suffers from severe cerebral palsy and is trapped in his own body. Winner of the 2013 Montreal International Film Festival.
The Heart and the Sweetheart (Serce, serduszko) 2014
Director Jan Jakub Kolski
Harris, 809 Liberty Ave, Pittsburgh, PA 15222
Tues 18th @ 7:30 &Thurs 20th @ 7:00
A story full of warmth and humor, it's about an 11-year-old girl from an orphanage in Bieszczady Mountains (featuring an outstanding debut performance by Maria Blandzi) who loves ballet.
The Saragossa Manuscript (Pamietnik znaleziony w Saragossie) 1965
Director Wojciech Has
Regent Square, 1035 S. Braddock Ave, Pittsburgh, PA 15218
Weds 19th @ 7:00
Part of Martin Scorsese Masterpieces of Polish Cinema collection in brilliantly restored digital masters. Championed by Luis Buñuel, The Grateful Dead's Jerry Garcia and Francis Ford Coppola, this film is a great cinematic experience. Adapted from an 1813 novel by Count Jan Potocki it creates a magical, mysterious and sometimes disturbing world of the supernatural.