Harris Theater

– Krzysztof Kieślowski Retrospective –
October 21 to October 26, 2022
809 Liberty Ave, Pittsburgh, PA 15222
Recognized as one of the greatest film directors of our time, Polish director Krzysztof Kieślowski made a remarkable number of great films in his relatively short life (1941-1996). In an interview, Kieślowski said: 'Everyone wants to change the world whenever they make the effort to do something. I don't think I ever believed the world could be changed in the literal sense of the phrase. I thought the world could be described'.
Krzysztof Kieślowski's Three Colors Trilogy Got in 2022 Stunning 4K Restoration.
"This brand new 4K restoration was completed under the supervision of Director of Photography Sławomir Idziak.
 Opening in NYC first starting this July & August, with a nationwide tour planned late this summer.
These films are must see in the cinema! Don't miss them.
(first showing.net)
"Back in theaters almost 30 years since it first debuted, Krzysztof Kieślowski's "Three Colors" trilogy finds a mystical hope in desolate times. (Indiewire) "Three Colours" are referencing the colors of the French flag and the motto; liberty, equality, and fraternity.
Dr. Anna Draniewicz introduces Krzysztof Kieslowski's films at the theaters.
Friday, October 21
5:30PM           Blue

7:30PM           Blind Chance
Saturday, October 22
3:00PM          Documentary shorts program 1

5:30PM          Blind Chance

7:30pm           White
Sunday, October 23
3:00PM          Documentary shorts program 2

5:30PM          Red

7:30PM          Blind Chance
Monday, October 24
5:00PM         Documentary shorts program 1

7:30pm         Blue

Tuesday, October 25
5:30PM           White

7:30PM           Documentary shorts program 2
Wednesday, October 26
5:00PM           Blind Chance

7:30PM           Red
Blue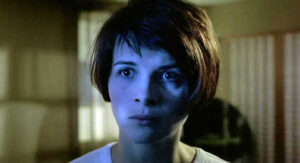 It is the first film in Krzysztof Kieslowski's celebrated 'Three Colours Trilogy' produced in 1993 and starring Juliette Binoche in the role of 'Julie'. Woman survives the car crash that kills her famous composer husband and their young daughter, and then tries to cope with her loss by dissociating from the life she once shared with them
White
–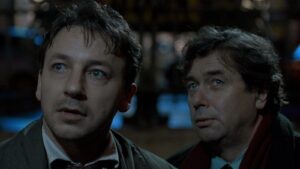 The most playful of Three Colors films follows the adventures of Karol Karol a Polish immigrant living in France. The hapless hairdresser opts to leave Paris for his native Warsaw when his wife sues him for divorce. It is a study of the idea of equality, understood in various ways – both on the national and social level, but also in relationships.
Red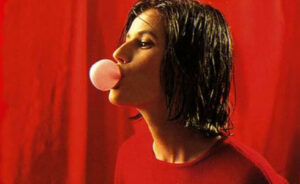 Starring Irène Jacob as a runway model in Geneva whose life dramatically intersects with that of a retired judge, played by Jean‑Louis Trintignant. Film tells a unique tale about morality and friendship.
Blind Chance –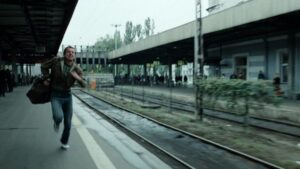 One moment, one event – three completely different outcomes. Film examining the effects of even the smallest of choices we make. One of the 21 films from Martin Scorsese Presents list: Masterpieces of Polish Cinema.
Documentary shorts
Documentaries were Krzysztof Kieślowski's first great love. His worldwide successes as a director of feature films have obscured his documentaries. Kieślowski's artistic identity and his feature films owe a lot to his experience as a documentary filmmaker. From 1966 to 1988 he made 22 documentary films.
Program 1 –
Refrain

(1972) Communism bureaucracy in the Warsaw funeral office

Seven women of different ages (1974) Seven days in life of ballet dancers
First love (1978) The pregnancy of 17 year old girl forced her and her boyfriend to cope with the new situation.
Program 2 –                     
From the night porter's point of view

(1977) For the main protagonist, a factory security guard, rules are more important than people.

Hospital (1975) A day in the life of orthopedic surgeons
Curriculum vitae (1974) Excluded from the communist party  member goes through the appeal process
Talking heads (1980) 

Kieślowski' asks random people: Who are you? When were you born? What is important for you?
Tickets:
Krzysztof Kieślowski's "Photographs of the city of Łódź" is
presented as a part of the Retrospective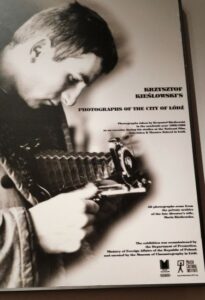 The exhibition presents black and white photographs taken by the Kieślowski as a first year student at The National Film, Television & Theatre School in Łódź in 1965/1966. These few dozen photographs are a remarkable document of a period and a complex portrait of the everyday reality of Łódź, an industrial city south of Warsaw. Kieślowski's photographs have come from his wife's private collection,, and were shown at the Łódź Film Museum.
ROW HOUSE CINEMA – November 1 to November 4, 2022
4115 Butler St, Pittsburgh, PA 15201
Tuesday, November 1
2:00 PM          Europa Europa
4:30 PM          Never Gonna Snow Again
7:00 PM          Sonata
9:45 PM          The Double Life Of Véronique
Wednesday, November 2
2:00 PM          The Double Life Of Véronique
4:30 PM          Europa Europa
7:00 PM          The Double Life Of Véronique
9:30 PM          Never Gonna Snow Again
Thursday, November 3
2:00 PM          Sonata
4:35 PM          The Double Life Of Véronique
7:00 PM          Apteka Food Buffet
7:15 PM          PM Never Gonna Snow Again
9:45 PM          Europa Europa
Friday, November 4
7:00 PM          EO
The Double Life Of Veronique –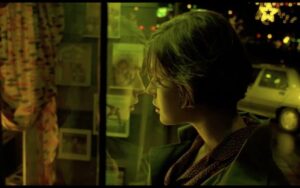 Krzysztof Kieślowski's international breakthrough remains one of his most beloved films. Two women with the same name, a Polish and a French one, born on the same day, despite not knowing each other, subconsciously experience one other's existence. Aided by Slawomir Idziak's cinematography and Zbigniew Preisner's operatic score, Kieślowski creates one of cinema's most purely metaphysical works.
EO-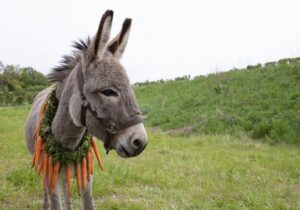 The movie by veteran filmmaker Jerzy Skolimowski  is Poland's submission to the 2023 Academy Award in Foreign Language Film category. Called "brilliant" by The New York Times, the movie debuted at the 2022 Cannes Film Festival where it received Jury Award. The world is a mysterious place when seen through the eyes of an animal. EO, a grey donkey with melancholic eyes, meets good and bad people on his life's path, experiences joy and pain, endures the wheel of fortune randomly turn his luck into disaster and his despair into unexpected bliss. But not even for a moment does he lose his innocence. With his first film in seven years, legendary director Jerzy Skolimowski  directs one of his most free and visually inventive films yet, loosely inspired by Robert Bresson's Au hazard Balthazar. Only one screening!
https://www.youtube.com/watch?v=rrBeSQbdXmw
Europa, Europa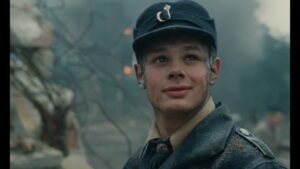 Agnieszka Holland's 1990 film recounts the incredible but true story of how Salomon Perel, born in 1925 in Germany to a Polish Jewish family, survived the Holocaust by posing as a pure Aryan German raised in Poland. It addresses the question; How far people would go to stay alive? Golden Globe Award for Best Foreign Language Film, Academy Award nomination for Best Adapted Screenplay in 1992
https://www.youtube.com/watch?v=p9VGzg5cUaU
Never Gonna Snow Again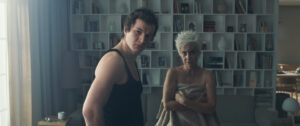 It world premiered in Venice in  Sept 2020 to critical acclaim. The film tells the story of masseur/healer Zhenia, who hails from city of Pripyat, which was deeply affected by the nearby Chernobyl blast. Zhenia enters the lives of the rich but troubled residents of walled-off community in Poland, where he begins to heal them with his hands and companionship, Poland's entry for the 2021 Academy Awards
 https://4f399d350e4882ff73b9-0f00c87f9e216dcd5acfbe5f7dfb64d7.ssl.cf2.rackcdn.com/production/trailers/Snow%20Trailer.mp4
Sonata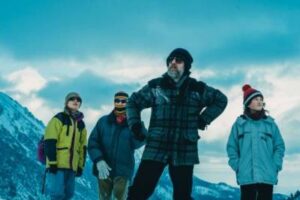 Grzegorz, diagnosed as an autistic child, lives in his hermetic world, unable to establish contact with others. When he becomes a teenager, it turns out that the cause of his isolation is not autism, but a hearing loss, which hides great musical talent. Awarded Best Film at the Sofia Film Festival and Audience Award at 2021 Polish Film Festival, Gdynia.
Tickets:
The POLSKI FILM – MULTI KINO and exhibition are organized with the support of the Embassy of Poland, Washington DC, the Society for Arts, Chicago,the Apteka restaurant, Pittsburgh and cooperation with the Pittsburgh Cultural Trust.